April 19, 2004
by peterb
Last night I read The Da Vinci Code (detailed review forthcoming). Tonight while idly wanting to see some of the paintings the author describes, I stumbled on this kook's site: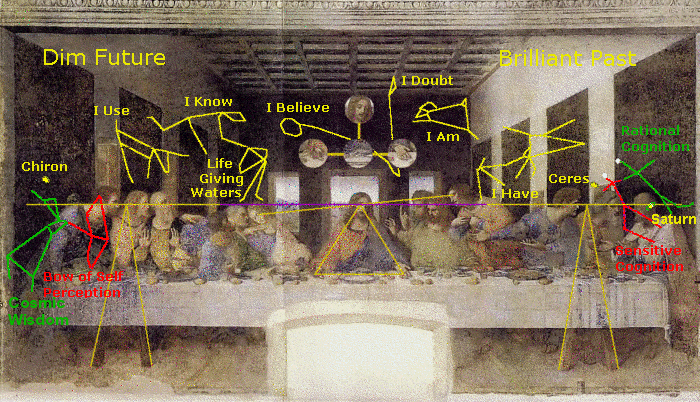 (Click to enlarge)
The best part is that that diagram is the sanest thing on the page. The text is a hundred times worse.
I always assumed that Robert Anton Wilson was joking or exaggerating about conspiracy theorists' ability to see echoes of their delusions in anything and everything. Bad assumption.

Posted by peterb at April 19, 2004 10:57 PM | Bookmark This

Miscellanea 8
Excerpt: (Miscellanea: A collection of miscellaneous matters; matters of various kinds (Webster's 1913). Noteworthy tidbits gleaned from all over, sans commentary.) If St George wants a party he can pay for itThe English bemoan the lack of time off work and
Weblog: Celsius1414 Journal
Tracked: April 23, 2004 12:02 PM
Please help support Tea Leaves by visiting our sponsors.