April 30, 2005
by peterb
So, it turns out that there are people who are really, really enthusiastic about Mac OS X, as I discovered at the Tiger launch party in Shadyside last night.


And now, I have photos to prove it.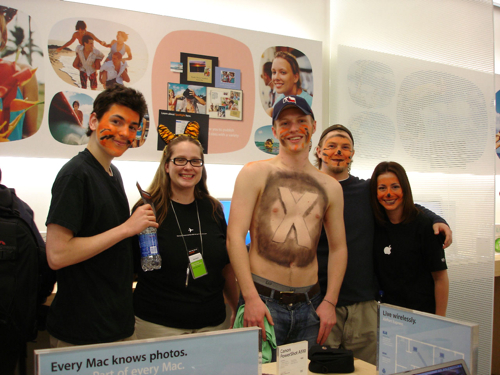 Tiger Launch, With Actual Tigers (click to enlarge)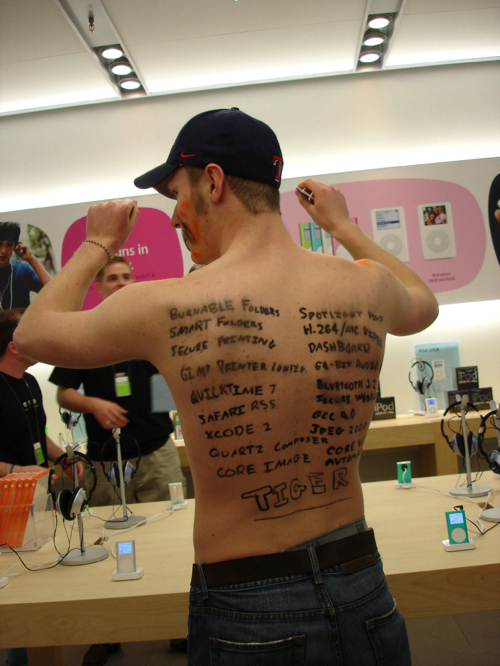 Walking Feature List (click to enlarge)
Thanks to Jenny Ladd for the photos!

Posted by peterb at April 30, 2005 11:51 AM | Bookmark This

Please help support Tea Leaves by visiting our sponsors.